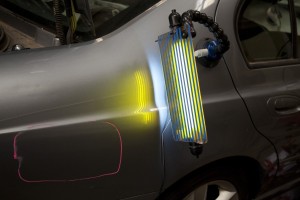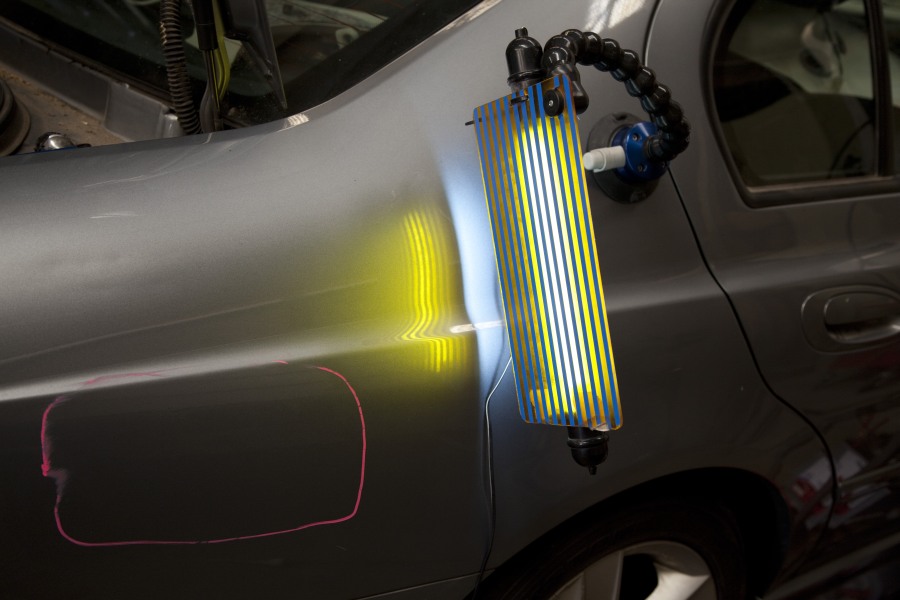 Welcome to Paintless Dent.
Paintless Dent Repairs is a unique process where dents are removed without the need to respray the vehicle! Dents can occur from opening doors in car parks as well as shopping trolleys hitting your vehicle although the most common dents that such repairs are required are hail dents.
Special tools are now used in this expanding industry to gain leverage in the various entry points of the vehicle. In fact, the tools are now very specialised with a wide range of hand tools, long bars and glue pullers as well as bonnet stands and glue guns trolley trays to name a few. Overall, a full set of such tools can be of the order of up to $7000! However, it is not all needed. The more experienced technicians tend to find that they can get by with a select number of PDR tools.
PDR Training is also offered by PDR Training Australia. This excellent company is now one of the leading training course providers in this country with nothing but absolute praise by its customers! Try contacting them for further information.
For more PDR Tool websites, feel free to check Ultradent Tool and PDR Tools as well as Dentcraft Tools. There is a wide selection and also growing number of paintless dent removal tools available. The websites make ordering quite easy and usually the tools are delivered within a day or two.